Rookie is our 80+ lb dilute-factored Fox Red Male. He is a well built stocky fella with a good drive and the heart of a teddy bear. Rookie has sired several litters that have produced some beautiful Fox Reds and Creams along with black, charcoal, silver and chocolates. Rookie's Pedigree
DNA CERTIFIED: BbDdee
ROOKIE'S HIPS are rated EXCELLENT by the Orthopedic Foundation for Animals. He has been tested for 17 genetic disorders through PawPrint Genetics. You can review his genetic results by clicking on the medalion below.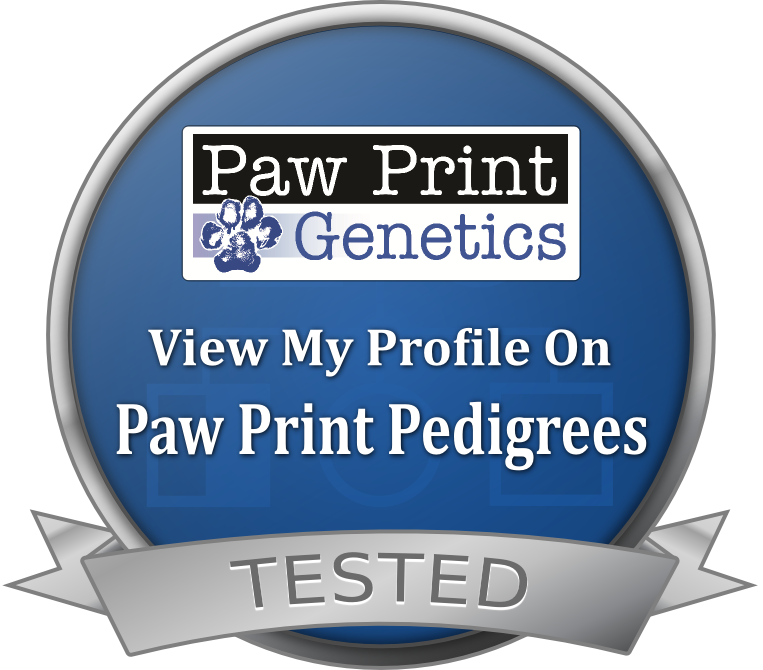 Rookie came to us from Tall Pine Labradors in Dryden, Michigan. Look how light he was when we got him! He seems to continue getting darker. Our first all fox red litter was born April of 2023. We anticipate their next litter in early January, 2023.
Did we mention that Rookie has a famous DAD? Check out Tango, the Little Big Pup on facebook! Tango holds multiple titles with NADD (North America Diving Dogs) with his longest jump (so far) of 25′ 6″ Go Tango!