Hope is one of our pups from Annie and Jack. Her parents are now retired but she is continuing their Legacy. As a puppy, Hope got bit by one of the adults when she stuck her nose through the fence and subsequently lost a portion of her right upper lip. This results in a crooked smile that we have come to love! View Hope's Pedigree by clicking HERE.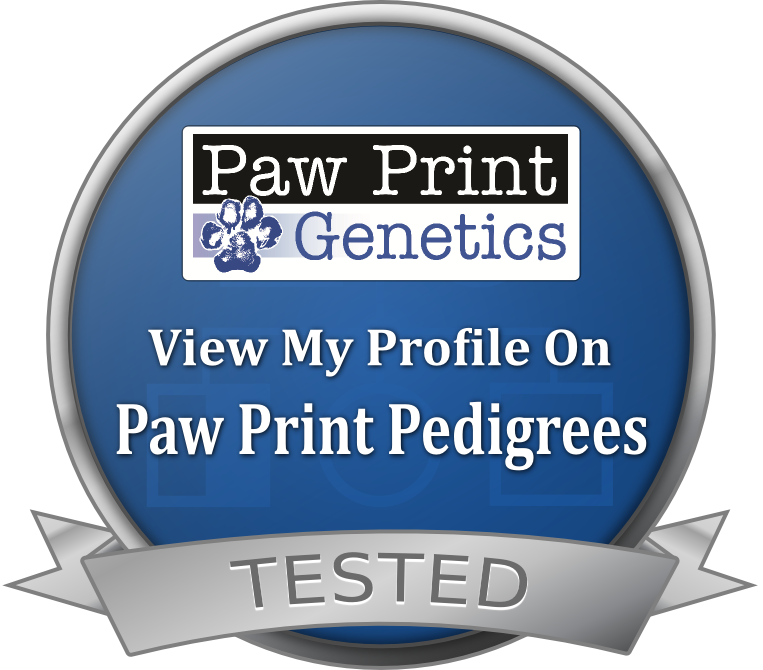 We do all our genetic testing thru Paw Print Genetics.  DuckCreek has an open book policy regarding all testing done on our dogs. Not only are you able to see test results on ALL the breeding dogs in our kennel, you also get copies of all tests performed on the parents of any puppy purchased from us. Click on the above medallion above to view Hope's genetic test results.
Needless to say, Hope loves her water and is always ready for a quick retrieve or a leisurely swim. This girl weighs about 65 pounds.
Color Genetics: bbddEE No agourti expression allowed (carrier)
We are happy to announce that Hope's hips have been graded "EXCELLENT" by the Orthopedic Foundaton for Animals. View her certificate here.